OUR TRAILER MOUNTED JETTERS ARE THE PROFESSIONAL'S CHOICE!
HotJetUSA specializes in Trailer Mounted Jetters and has been building and engineering Trailer Mounted Jetters for over 40 years. Our Trailer Mounted Sewer Jetters are engineered for the Professional Sewer and Drain Line Industry. We can customize nearly any size Trailer Mounted Sewer Jetter for your specific application(s)- including Enclosed Trailer Jetters, Truck Mounted Jetters and Skid Plate Jetters for Van Mounting and we stock hundreds of trailer jetters for sale!
Our goal is to provide companies and municipalities with job-specific trailer jetting equipment that is truly Industrial Quality and will give you the best return on your investment when purchasing a trailer mounted jetter. We have shipped 1,000's of Trailer Mounted Jetters and we can ship them worldwide.
What separates our Trailer Mounted Sewer Jetters from our competition is first and foremost our Quality and Ease of Service and our cutting edge technology using Hot Water Jetters – that are proven to clean the lines better than any equipment on the market! This in effect gives your customer the best jetting value for the dollar-leaving their pipes/sewers cleaner than any other process.
Our huge Trailer Mounted Jetter Inventory assures that we can ship your trailer jetter equipment in a very timely fashion. We keep small cold water trailer jetters to our Best-Selling Trailer Mounted Jetter, HOT JET II, in stock and ready to ship.
Call us directly at 1-800-213-3272 – we are always happy to review your specific needs for your Trailer Mounted Jetter!
Trailer mounted sewer jetters from HotJet USA are manufactured in Salt Lake City, Utah. With true factory direct pricing, individual service by our jetting equipment professionals and hands-on training on equipment operation, safety and marketing your business, HotJet USA is dedicated to building up the businesses of professionals world-wide*. Give us a call and talk with one of our jetter associates who will answer your sewer jetter questions, provide you a personalized quote and invite you to our jetting equipment facility to tour our manufacturing process. From start to finish, the manufacturing of your trailer mounted sewer jetter is unique and custom tailored to your suit your business needs and goals. We look forward to working with you!
* Whether you're based in California, Texas, New York or Florida – we can ship your custom built trailer mounted jetter in days directly your location.
Plumbers – Municipalities – Rooter Companies
We're Here to Help!
CALL US: 1-800-213-3272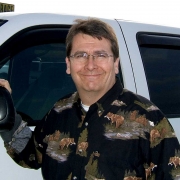 Morris
"

Mo

"

Morgan

Over 30 years building the best jetters in the business!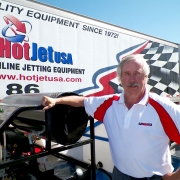 Chester
"

Chet the Jet

"

Axley

Over 30 years in the plumbing business!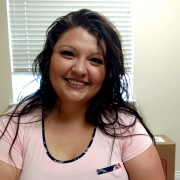 Monica Portillo
HotJet USA Sales Support / Se Habla Español
CHOOSE YOUR TRAILER MOUNTED JETTER
Gas & Diesel Powered Options Available
HOT WATER JETTERS
Gas & Diesel Powered Options Available
COLD WATER JETTERS