"

Quick Jetter Service Tips from Steve

"

Jetters: Pre-heating Water in the Winter Time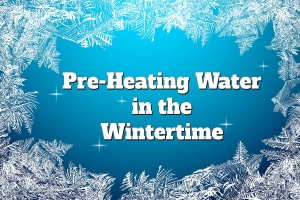 During the winter time you may want to pre-heat the water in your tank or just have it recirculate during short trips between jobs.
1. You can accomplish this by hooking your main Jetter hose to the JIC fitting on the bulkhead on top of the water tank just behind your hose reel.
2. Have your easy start valve closed, hose reel valve open, start engine at Idle, turn burner on and set the thermostat to a low temperature of 100 Degrees
3. Usually with 300 feet of hose this is enough back pressure to allow the burner to work. If the burner won't light try turning the hose reel valve off slightly to the point the burner ignites, you should be good to go! Note: only close the valve a minimal amount to get the burner to kick on.
Steve Roylance has worked at HotJet USA for 25 years and has over 30 years experience in engineering, maintenance and customer service. For any service questions/concerns, give Steve a call toll-free at 1-800-624-8186 or email service@powerlineindustries.com.