HotJet 2 Custom Vac'nJet Combo Takes On All Challenges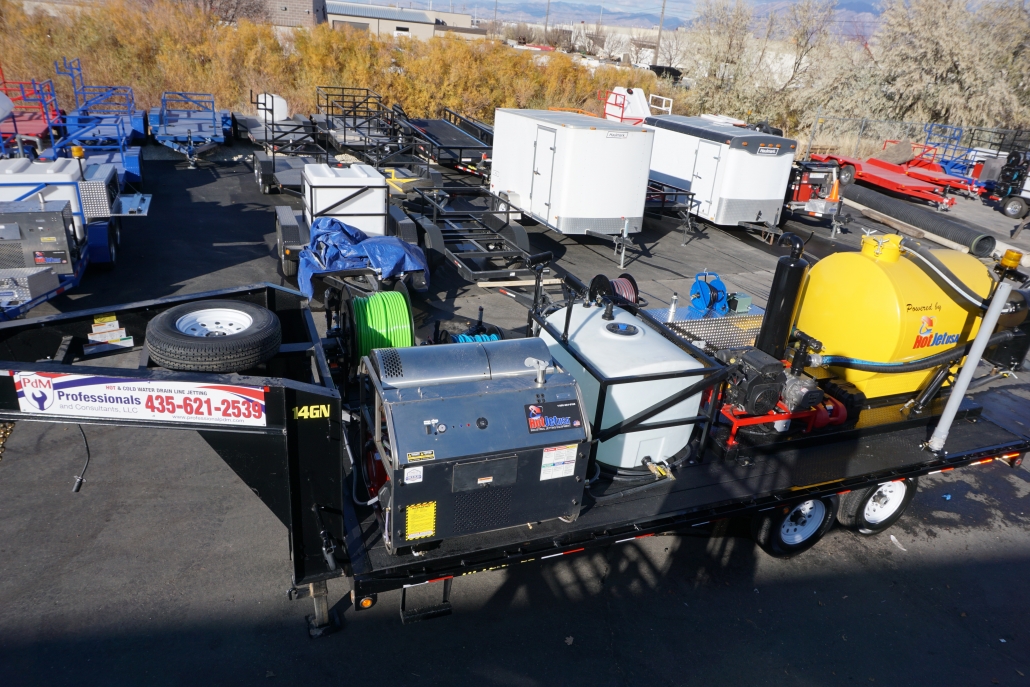 HotJet USA's custom-engineered HotJet II Vac'nJet Combo Unit has proven an integral role in the expansion of contractor business. With his business expanding, recently a contractor wrote to share his excitement about his new equipment.
"We have removed huge tree root balls and another company's hose – all 150 feet of it from 8" pipelines that were 500 feet long! We've been able to expose and locate gas lines, fiber optic cables, and dig holes with our HotJet Vac'nJet unit for plumbers to install clean-outs on sewer lines!" Ron Wallace of PDM Professionals and Consultants, LLC writes, "We have vacuumed spilt milk from distances of 150 feet! We've gotten work from gathering sumps and jetted drain/sewer lines for milk processing plants and from food processing plants with huge freezing facilities for processed food. The people at the food plants that we have done work for are thrilled at all the 'gizmos' – as they call it – because we can do things that others who have done work for them in the past couldn't do! For example, we can vacuum the spoils that come back while jetting and keep a clean environment. We were able to clean and jet a freezer area in a food plant because we had hot water AND the vacuum. The freezer area was -5 degrees. The water would freeze almost instantly. Over all we are very happy with the unit. Their service to us is also fantastic!"
This custom HotJet II Vac'nJet unit features a 35HP Vanguard Engine manufactured by Toyota that can clean 2" to 12" lines. With 10GPM and 4,000 PSI working in tandem with the powerful vacuum unit, there is virtually nothing you can't clean. The HotJet II Vac'nJet features fully adjustable temperature, can clean with hot or cold water, has 500 feet of 1/2" hose, 300' of 3/8" hose. The vacuum can be used separately from the jetter. This versatile machine also serves as a wash down unit.
For more information about HotJet USA Vac'nJet units click here or call us toll-free: 1-800-624-8186.